What you need to know about the new 2020 Range Rover Evoque
March 29 2019,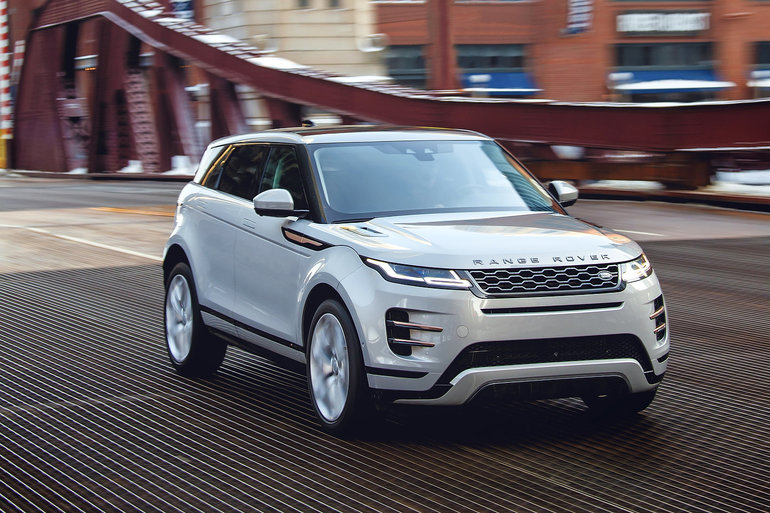 The Range Rover Evoque is soon ready to enter the market. More powerful, more efficient, and even more balanced between off-road capabilities and comfort on the road, the new Range Rover Evoque stands out on many levels. Here's what you need to know about the new Evoque.
The 2020 Range Rover Evoque has been completely redesigned
The 2020 Range Rover Evoque is the second generation of the spacious and versatile entry-level SUV from the Range Rover brand. Compared to the old model, the new Range Rover Evoque offers a completely new architecture that could eventually accommodate a hybrid plug-in motor.
According to Range Rover, 90% of the Evoque has been redesigned which is still a major improvement. Visually, we quickly notice sleeker lines for the Range Rover Evoque and slimmer headlights that bring to mind the lights found on other products in the lineup such as the Range Rover Velar.
New technologies like the ClearSight Ground View system that allows you to see what is happening under the vehicle are also new features in the new Evoque. There is also a system called ClearSight Rear-View Mirror that offers a high-definition view of what's going on behind you.
Another novelty, the partially hybrid engine or "mild-hybrid" engine. This system uses a 48-volt pack to power different components and reduces fuel consumption. The total power output is set at 296 horsepower for this engine. The other option is an Ingenium four-cylinder engine that develops 248 horsepower.
Finally, the 2020 Range Rover Evoque receives the Terrain Response 2 system, which offers an automatic mode addition to the traditional Terrain Response system. The idea is to make it easier for inexperienced drivers to tackle difficult off-road paths.
The 2020 Range Rover Evoque will hit the market later this year.