3 Things to Know: 2020 Range Rover Evoque
April 29 2019,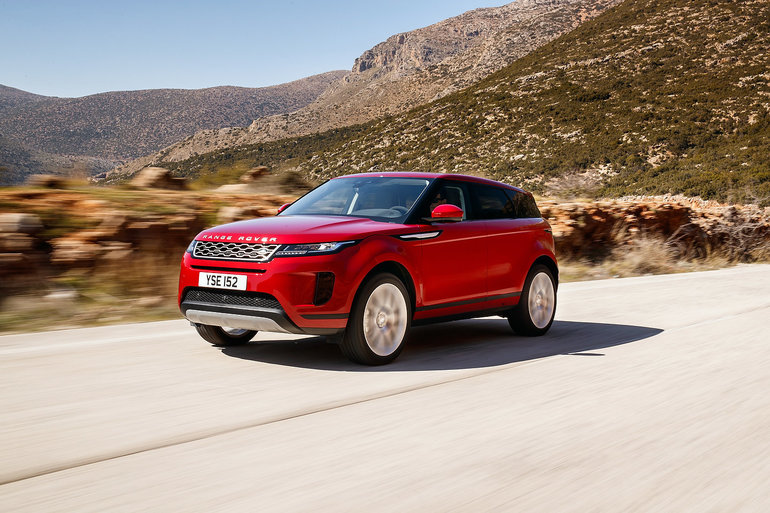 It's been almost 10 years since we were first introduced to the baby Range Rover whose design was influenced by none other than Posh Spice from the Spice Girls. Over the vehicle's one-year generation (so far), the Evoque has gone through some growing pains, and this second generation is proof that Land Rover understands the evolution of a vehicle model and the changes that need to be made.
As the 2020 Evoque gears up to hit our streets, here are the top 3 things you need to know about this all new generation of Range Rover.
It's Grown a Bit
As mentioned above, the Range Rover Evoque has always been the baby of the bunch. That's not changed, however, it has grown slightly – more precisely 0.8inches in length. That has added to the interior space enough to be noticeable. And while the size may have grown, the headlights have slimmed down, as has the front grille, and the door handles have even "disappeared" just like they do on the Velar.
There's a Hybrid Now
The previous generation's engine is still available – a 2.0L turbocharged 4-cylinder with 246 horsepower and a 9-speed automatic transmission. However, this 2020 Range Rover Evoque lineup now comes with an optional gas-electric powertrain that features the same 2.0L engine coupled with a 48-Volt mild-hybrid system. This means power jumps to 296 horsepower.
ClearSight Ground View / ClearSight Rear View
Range Rovers have always been synonymous with off-roading and all-terrain capabilities. This all-new 2020 Range Rover Evoque takes that to the next level with technology and capability. One such technological advance is something Land Rover refers to as ClearSight Ground View. Basically, this system allows you to "see through" the hood of the Evoque for super accurate off-roading or parking in tighter situations. And the rearview camera works on the same concept.
Overall, the all-new 2020 Range Rover Evoque is chalk full of all new features and an updated exterior and interior design that's taken this baby Range to the next level. It really has matured in all the right ways.
To learn more about the 2020 Range Rover Evoque, head over to Decarie Motors today to speak to one of our experts about everything this luxury crossover has to offer, and don't forget to book a test drive.